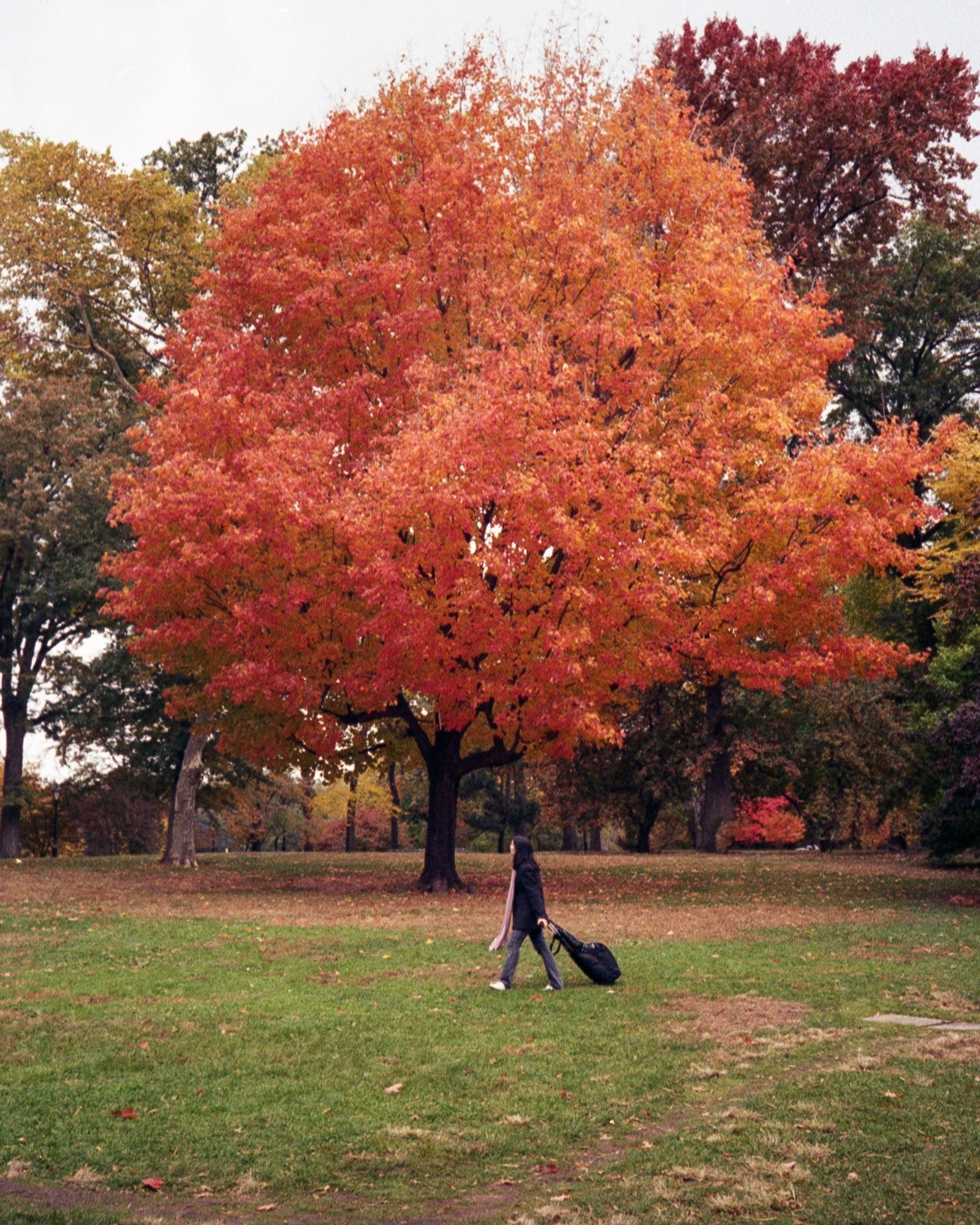 As I watched this woman saunter across my field of view, I was jolted into a heightened sense of awareness that her presence immediately transformed the scene from one of pretty fall colors to one indicative of everything that New York City is this time of year. The rustic hues, as beautiful as they are, serve as a reminder to the residents of these Five Boroughs that winter is indeed coming. They also put the rest of the nation on notice that we've got it better than some people think when it comes to natural spaces (Central Park is manmade, but you get the point).
Then there's the woman, a singular figure: the overcoat, the scarf, the tote bag she is steering across the park – that she will likely steer for several more blocks upon exiting the park. She is unknown to me but, in that moment, in that place, she embodied and exuded everything that is New York City.
4x5 and 8x10 prints of "Autumn Strut" are available here.
Follow me on Instagram.